GALVESTON — The Seguin Gazette racked up nine awards at the annual Texas Press Association conference in Galveston — including the coveted sweepstakes honor.
The staff brought home five first place, one third place and two fourth place awards from the Texas Better Newspaper Contest sponsored by the Texas Press Association.
Sweepstakes is awarded to each division based off awards won, and the Gazette earned enough points to take home the win for Division 3.
"I couldn't be prouder of the staff that works hard every day to produce a quality newspaper for our community," Seguin Gazette Managing Editor Felicia Frazar said.
Former managing editor Chris Lykins won a pair of first place awards. His columns "Stop being surprised by racists" and "School spirit doesn't pay life's bills" earned the first place column writing honor. He also collected a first place for headline writing.
Lykins, who now serves as the executive editor of the Seguin Gazette and New Braunfels Herald-Zeitung, also won first place in column writing in Division 2 for pieces he wrote in the New Braunfels paper. He won third place in editorial writing for Seguin.
Former staff writer Valerie Bustamante brought home a pair of first place awards. Her story "Petty in Pink" earned first place for Feature Story, while the "Flying High" photo garnered her a first place in Feature Photo.
Frazar's photo called the "The Rescuers" earned first place recognition for the news photo category.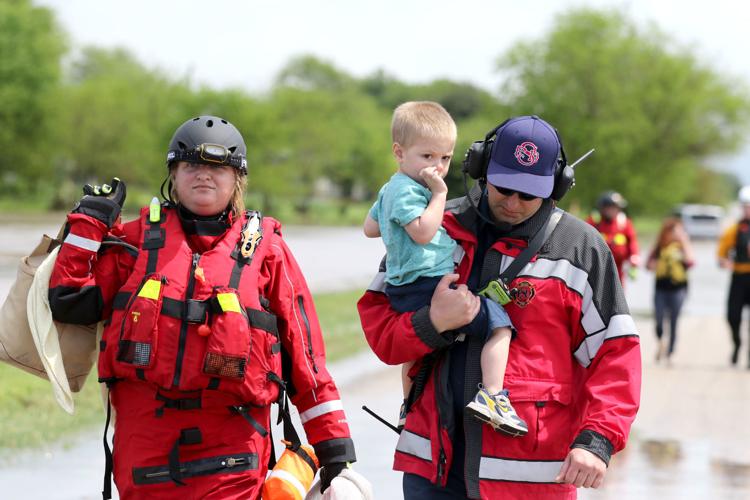 "It was another great award year for Seguin," Lykins said. "Winning sweepstakes shows that the paper is a team effort with everyone working together to cover Seguin and Guadalupe County."