1. Lake Dunlap dam spill gate failure puts GBRA in spotlight
GBRA and the Guadalupe Vally Lake system dominated the headlines after the May 14 spillgate failure on Lake Dunlap.
The failure was the second of GBRA's in three years. The first one happened in 2016 on Lake Wood in Gonzales County.
In both incidents, the failures caused the lakes to dewater leaving only the river channel remaining.
In that time, residents have risen up, strengthened their lake associations and worked together to bring the two dewatered lakes back to capacity, and keep the same from happening at the four remaining lakes — Lake McQueeney, Lake Placid, Meadow Lake and Lake Gonzales.
Following an investigation into the spillgate failure, GBRA leadership said the failures came from aging infrastructure. The dams are all about 90 years old.
In an effort to keep residents and visitors safe, GBRA announced it would drain the remaining lakes, prompting lawsuits and a safety study to halt the decision.
Engineers determined safe zones for residents to continue to enjoy the lakes, while an agreement of how to move forward can be reached.
So far, the Friends of Lake McQueeney have gotten the go-ahead from the cities of Seguin and New Braunfels as well as Guadalupe County Commissioners to move forward and create a Water Control Improvement District. This will allow the property owners to call for a bond election and levy a tax to help repair and maintain Lake McQueeney Dam. Lake Placid is not far behind in their process of doing the same.
The Guadalupe-Blanco River Authority board of directors approved a pact to help the Preserve Lake Dunlap Association secure funding to replace aged spill gates at Lake Dunlap in GBRA's Guadalupe Valley lakes system.
PLDA members announced they had devised a plan to pay for replacement of the spill gates with GBRA's help. GBRA will fund design and engineering for the new, hydraulic crest gates, issue debt to raise money needed for construction and contribute gross revenue from hydroelectric power generated on Lake Dunlap.
Property owners are expected to vote May 2, to establish a water control improvement district that will be responsible for the debt service, PLDA board members said. Under the proposed plan, construction could begin as early as Summer 2020 and be completed by the end of 2021.
2. Skeletal remains found in home, child lived with corpse for years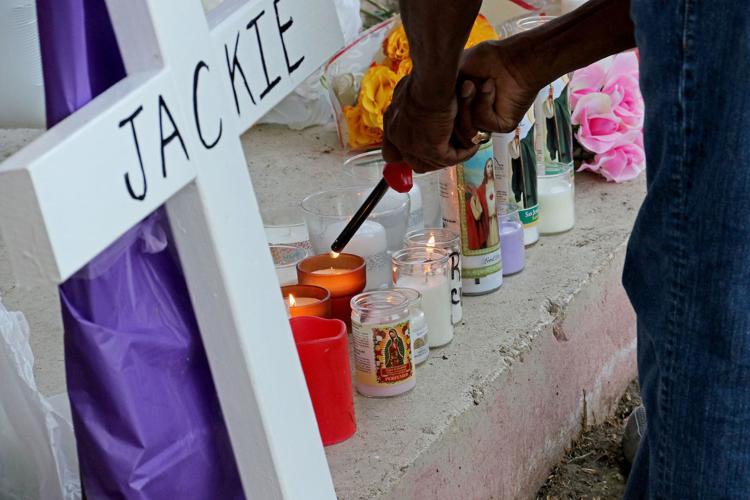 On July 7, police discovered a woman and her daughter had been living in a home with the skeletal remains of the woman's mother for three years.
Her daughter Delissa Crayton, 47, was arrested for allegedly forcing her child to live in the home where police say her mother — Jacqueline Louise Crayton — fell, died, and was left to decompose on a bedroom floor three years ago.
The skeletal remains were found in a bedroom of a home in the 900 block of Anderson Street after police began investigating a claim of child abuse, Seguin Police Chief Terry Nichols said.
"Investigators believe that during 2016, Jacqueline Louise Crayton, suffered a non-life threatening fall in the bedroom at the residence she shared with her daughter and granddaughter," he said. "At the time of the fall, Delissa Crayton failed to provide adequate assistance and we investigators believe Jacqueline died within a few days while lying on the floor."
Jacqueline Crayton would have been 71 years old at the time of the fall, Nichols said.
When police entered the two-bedroom home, Nichols said they found the remains lying on the floor in one of the rooms behind an unlocked, closed door.
Delissa Crayton and her daughter, who was under the age of 15 at the time of the fall, continued to live in the house in the second bedroom, Nichols said. Jacqueline Crayton was not reported missing.
Delissa Crayton was indicted by the Guadalupe County Grand Jury on injury to a child with intent to commit serious bodily injury/mental injury and two counts of injury to elderly with intent to commit serious bodily injury/mental injury.
She is awaiting trial.
3. New manufacturing facilities bring hundreds of jobs to area
In the last six months of the year, Guadalupe County saw three manufacturing businesses announce they were coming to town, bringing with them hundreds of millions in capital investment and more than 1,300 new jobs.
$400 million transmission plant breaks ground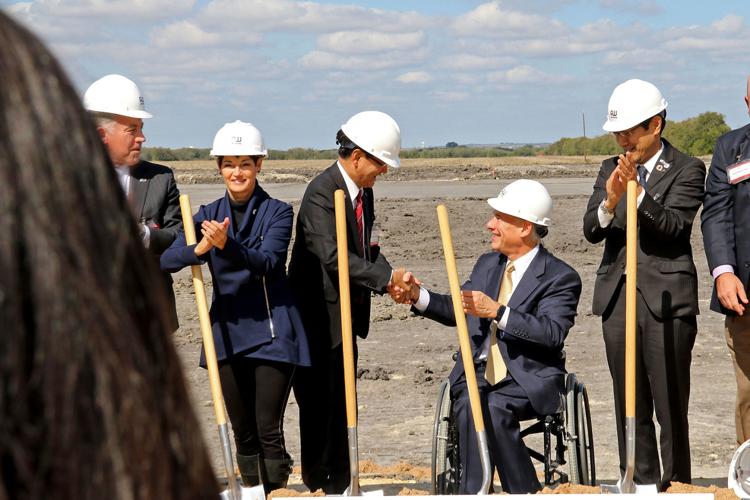 Aisin AW announced it was bringing AW Texas to Cibolo with a $400 million investment, creating approximately 900 jobs.
Aisin AW began manufacturing transmissions as part of a joint venture with BorgWarner in 1969 as Aisin Warner. While the venture ended in 1987, Aisin took on the name Aisin AW and continued manufacturing transmissions, eventually establishing a research and development center in Michigan and then a production facility in North Carolina as AWNC, which currently serves as the supplier of transmissions for Toyota San Antonio, Toyota Motor North America Executive Vice President Chris Nielsen said.
$65 million plastics plant breaks ground in Seguin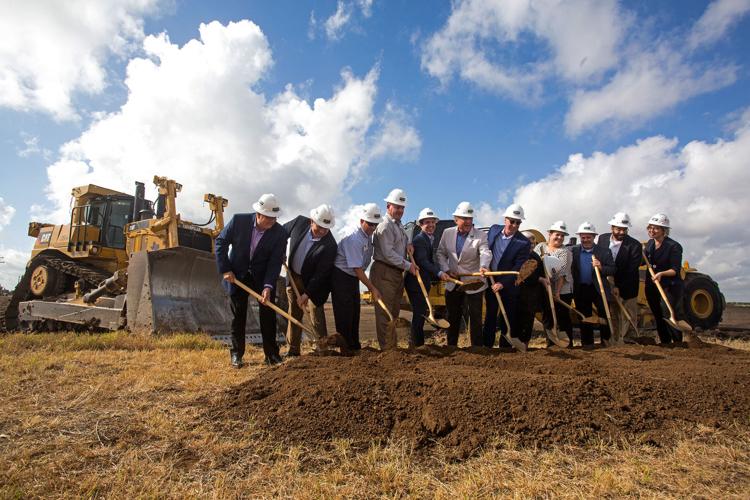 Continental Structural Plastics broke ground on a new 200,000 square-foot manufacturing facility at Eighth Street near the Interstate 10 access road.
CSP, which is under the umbrella of parent company Teijin, has pledged $65 million in capital investment, at least 200 jobs in the engineering and manufacturing fields, plus a community partnership.
Manufacturing facility bringing $35M, 100 jobs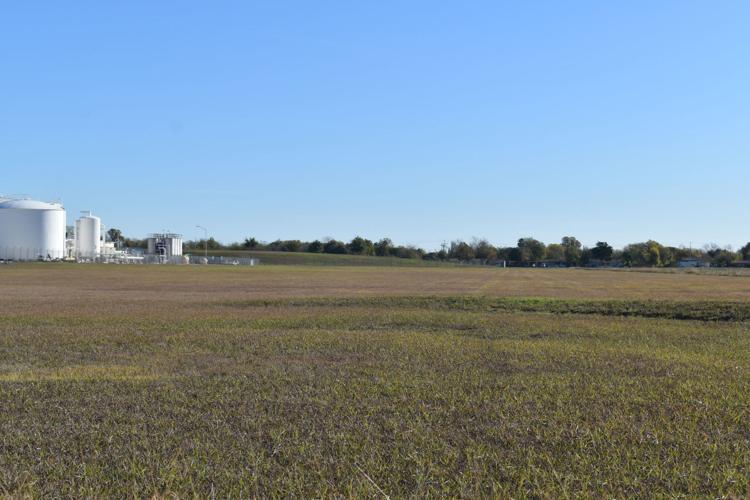 United Alloy Inc. is planning to build a 200,000 square-foot "state-of-the-art" facility on a 27-acre lot between Eighth Street and Guadalupe Street just south of Interstate 10, a news release from the city read. The business is slated to bring 100 jobs and bring $35-million capital investment.
United Alloy plans to break ground early this year.