A Seguin police officer is at home recovering after he, a woman and boy were shot early Sunday during a domestic violence situation at a Seguin home.
Seguin Police Department Patrol Sgt. Bradlee Flippin was shot in the arms, neck and head, while responding to a call for help about 2:30 a.m. Sunday in the 600 block of Rosemary Street, Community Engagement Officer Sarah Wallace said.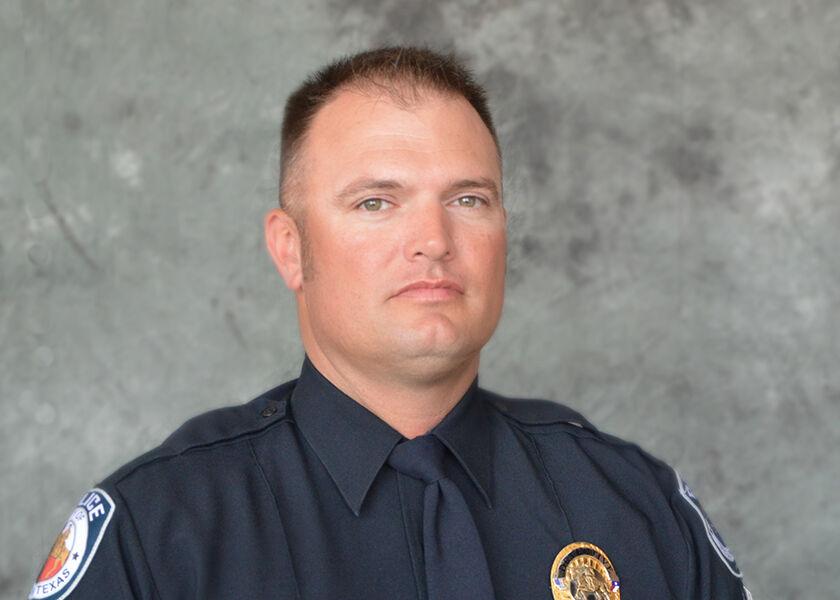 Also shot at the scene were a 51-year-old woman and a 9-year-old boy, she said. She believes the woman and boy suffered wounds to their lower extremities, for which emergency responders took them to Guadalupe Regional Medical Center, where both received treatment for serious but non-life threatening injuries, Wallace said. They were released from the hospital Sunday night, Wallace said.
The suspect allegedly used a shotgun loaded with birdshot to injure the victims, she said.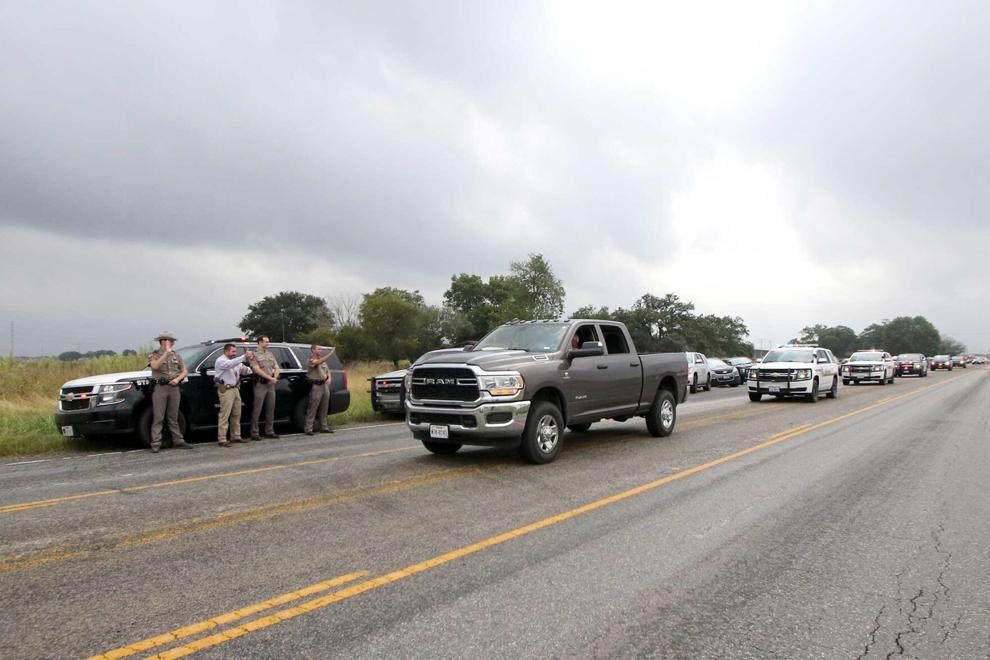 Flippin was released from the hospital Tuesday, driven home with a police escort and was welcomed home by members of Seguin and Guadalupe County first responders lining North Austin Street between Interstate 10 and State Highway 123 Bypass.
Seguin police responded to a domestic disturbance on Sunday. Police said that Flippin was shot when officers located and tried to speak with the suspect. Officers found the woman and child at the scene and helped them, Wallace said.
Police asked residents to shelter in place in the areas of the 600 block of Rosemary, Patton and Bauer streets as they investigated and, eventually, arrested the suspect.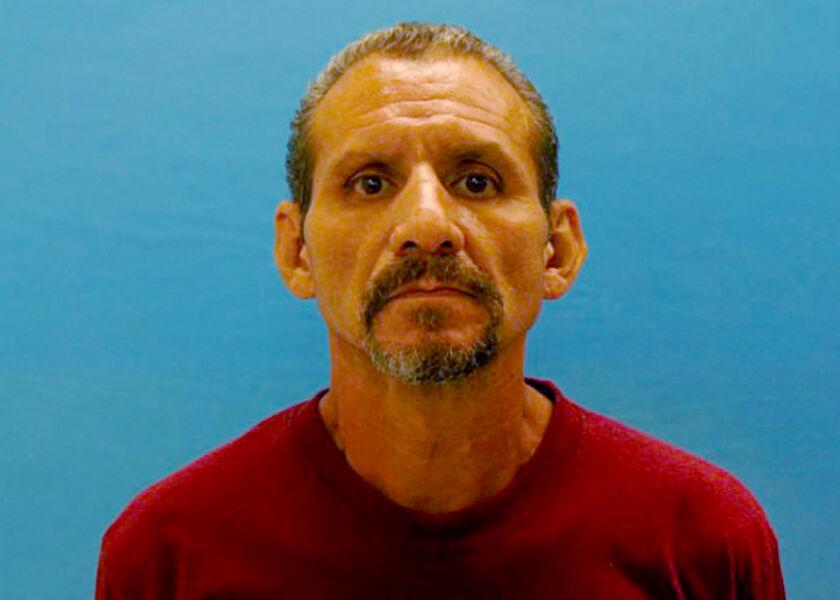 After several hours, the Guadalupe County SWAT Team arrested 56-year-old Rodney Juarez of Seguin.
He was taken to Guadalupe County Jail where he is facing charges of attempted capital murder on a police officer, attempted capital murder of a person younger than 10 years of age, and attempted murder. Bond was set at a total of $3 million — $1 million on each charge.
The suspect allegedly shot the woman and boy during the disturbance, police said.
The woman called police and was hiding in the bathroom with her two children — the boy who was injured and an 11-year-old girl — when officers arrived, Wallace said. The suspect was outside the home as police converged, she said.
"We had officers that were aiding the victims," Wallace said. "They had seen somebody walking in the shadows, they couldn't really get a good visual on them. Sgt. Flippin went to investigate who it was and that's when (his shooting) occurred."
Officers have been to the home previously for domestic-disturbance-related calls, Wallace said. About a month ago, officers went there for a disturbance in which the 51-year-old woman was arrested for assaulting Juarez, she said. A short time before that incident, officers went to the home regarding a verbal disturbance between Juarez and the woman, Wallace said.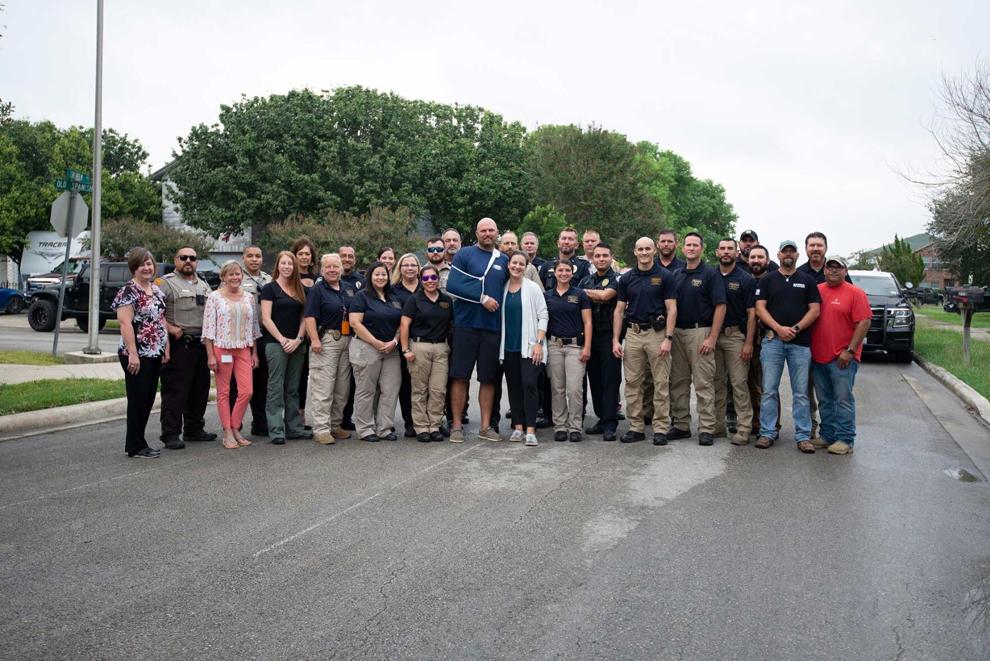 Flippin has been a Seguin officer since December 2008, the community engagement officer said.
More charges are pending the ongoing investigation, Wallace said.
"Seguin PD would like to extend their gratitude to the Guadalupe County Sheriff's Office, the Guadalupe County SWAT, and the city of Seguin Fire Department for their assistance," she said. "Seguin PD also would like to thank our community and surrounding law enforcement agencies for their continuous support during this time."
People in the community have expressed their desire to help the officer or the department, Wallace said. The department thanks the community it serves for such compassion but could think of little the public can do to help the victims, she said.
"We're just asking them to keep them in their thoughts and prayers," Wallace said. "There's nothing else we can do for them at the moment."
Seguin Police Department's criminal investigations division and the Texas Rangers are investigating.